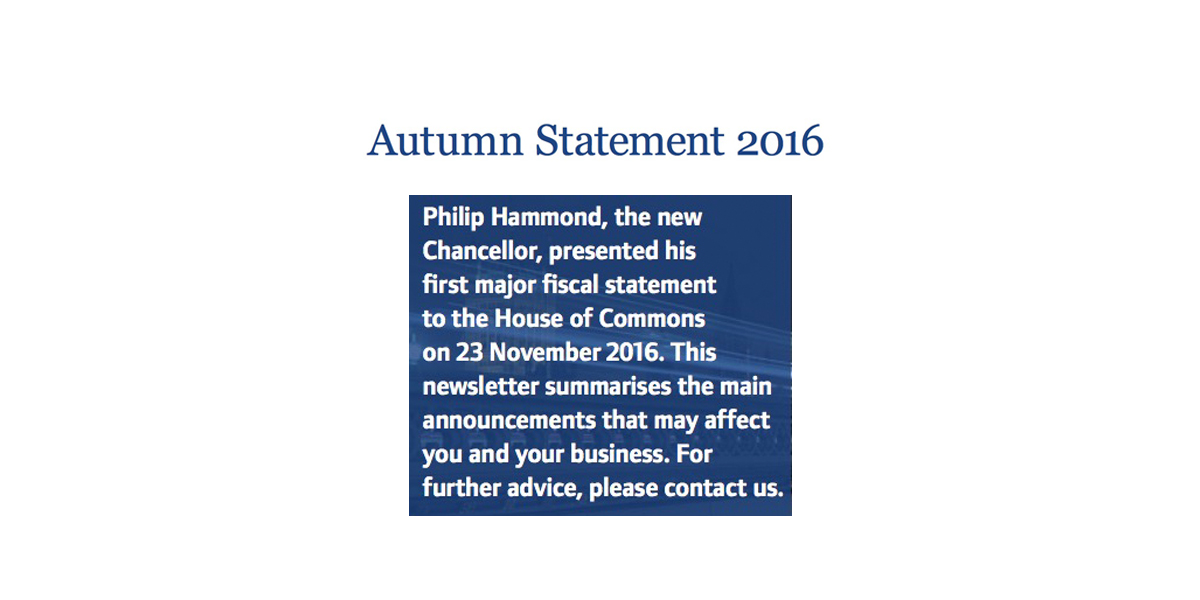 Philip Hammond, the new Chancellor, presented his first major fiscal statement to the House of Commons on 23 November 2016. This newsletter summarises the main announcements that may affect you and your business.
Please follow the link to view/download the Autumn Statement as PDF:
View Autumn Statement 2016
For further advice, please contact us.