Frontier's Guide to the Autumn Statement 2015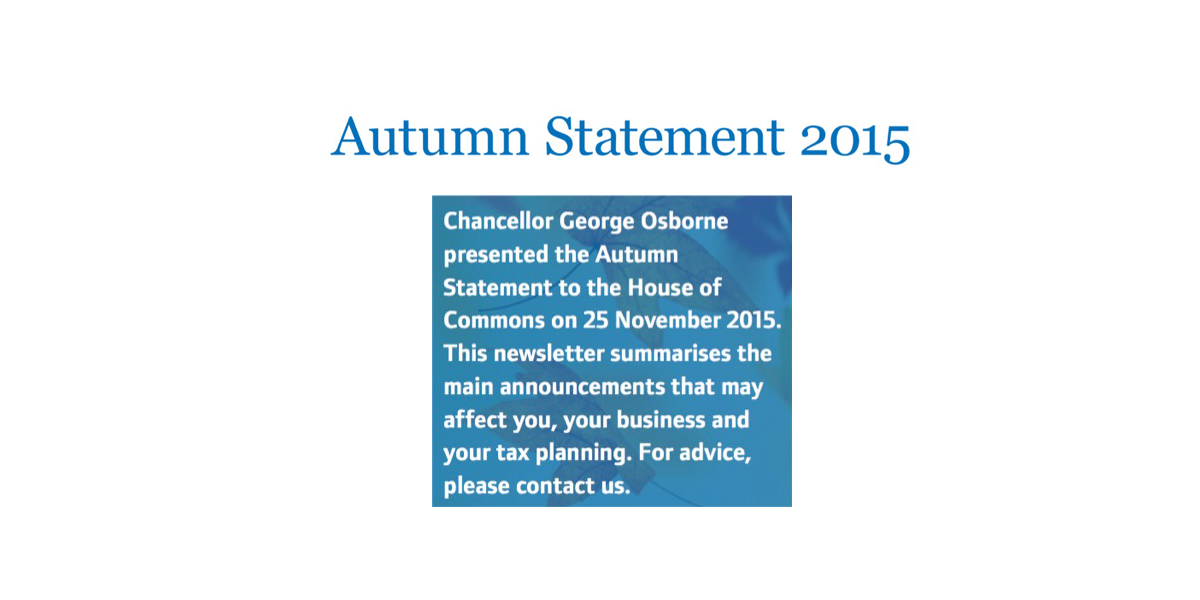 Dear Member,
We have pleasure in attaching our guide to the Chancellor's Autumn Statement 2015 which can be accessed via this link.
Our special Autumn Statement 2015 provides a summary of the key announcements with some of the main points being:
Relaxation of Business Investment Relief. The Government will now consult on this matter to encourage greater investment from nondomiciled individuals.
From April 2016 buy-to-let landlords and those buying second homes will have to pay a 3% surcharge on each stamp duty band.
By 2019 Capital Gains Tax payment will have to be made within 30 days of the disposal of residential property.
At Frontier, we are always happy to help you. As well as ensuring that your accounts are accurate and compliant, we can offer advice to help you maximize your profitability and minimize your tax liability.
If you would like more detailed, one-to-one advice on any of the issues raised by the Statement, please contact your Advisor here at Frontier or call 020 7090 7770.
We look forward to hearing from you.
Many Thanks
Frontier Fiscal Services